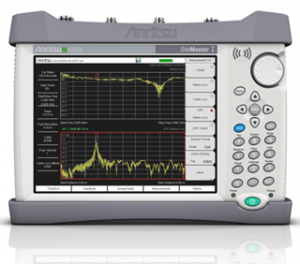 RF engineers and field technicians responsible for installing and maintaining communications systems rely on portable and rugged cable and antenna analyzers from Anritsu. For nearly two decades, Anritsu's Site Master has been the de facto standard in cable and antenna analysis.
It offers multi-functional capabilities, such as 2-port transmission measurement, an interference analyzer with spectrogram displays, a channel scanner, power meter and GPS receiver.
Click here to receive a quote and to learn more about Anritsu's Site Master S332E and S331L.