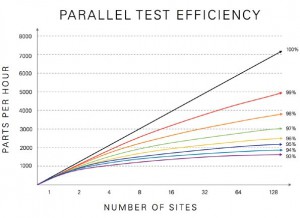 You may recall that in January, I discussed three New Year's resolutions for engineering leaders in 2015. One of those resolutions was adopting a modular hardware platform to help organizations significantly lower their test costs.
I recently read an article completely unrelated to automated test that made me think of the compelling need for those New Year's resolutions. Patrick James from Fast Company wrote an interesting column titled, "Mapping the Future of Education Technology," in which he states "…65% of today's grade-school children will end up at jobs that haven't been invented yet." The assertion struck me, not just because I have kids that will enter the workforce in the next five years, but also because of the rapid technology advances in our industry. It's safe to say that many of the products and systems your company will create in the near future haven't been invented yet, or if they have, will possess functionality that's new and different than what's in them today.
Consider the implication of this scenario on your test systems. While it varies by industry, the average lifespan of a test system is between five and seven years. In other words, a test system deployed today will need to test devices and protocols released seven years from now. These devices will include either newly invented functionality or, at the very least, have different functionality than today's versions.