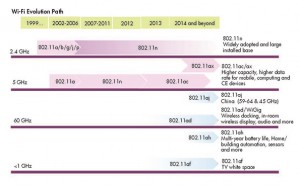 Judging by the IoT introductions dominating this year's Consumer Electronics Show, it appears the pieces are coming into place.
One would think it would be easy to come up with a novel idea and bring it to market. But how do you know that your design really works? Perhaps more importantly, how do you know that it meets government regulations? In other words, how do you debug it during development and test it to verify that the design meets industry standards and government requirements?
To find out, Electronic Design proposed a situation to two test-and-measurement companies. At Tektronix, I emailed Dorine Gurney, the company's product planner for its Source Analyzer Product Line. At Keysight, I spoke with Jan Whitacre, the company's Mainstream Wireless Technology Lead.
Suppose I envision a wearable product for health and fitness: How can I be sure it's going to work in all kinds of RF environments?