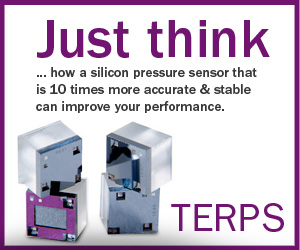 GE TERPS (Trench Etched Resonant Pressure Sensors) is a brand new silicon sensing technology that is 10 times more accurate and stable than piezoresistive sensors. Typical applications range from aerospace to sub-sea and from process engineering and metrology to industrial instrumentation.
With ±0.01% accuracy and stability, TERPS performs to quartz accuracy at fast delivery times but at half the cost. TERPS can be used within robust environments, over temperatures between -40 to 85 °C (-40 to 185 °F).
More details: http://www.testmart.com/webdata/mfr_promo/TERPS_for_US_.pdf
Call TestMart at 888-665-2765 for government pricing.