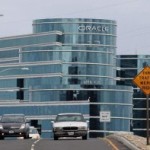 Oracle Corp. will pay $199.5 million to settle claims that it lied about sales practices and discounts and ultimately cost the government millions of dollars in higher prices, the Justice Department announced Thursday.
Oracle, based in Redwood City, Calif., was awarded a contract in 1998 to sell software licenses and technical support to government agencies through the General Services Administration's Multiple Award Schedule (MAS) program, which allows companies to sell to multiple agencies under one contract.
To be awarded an MAS contract, contractors must agree to disclose commercial pricing policies and practices. Oracle's contract also included a price reduction clause, which required the company to offer greater discounts to the government than it did its commercial customers.
The settlement resolves a False Claims Act lawsuit that alleges Oracle intentionally gave GSA inaccurate information about discounts it gave to commercial customers and failed to pass those discounts on to the government.
It is the largest False Claims Act settlement that GSA has ever obtained, according to the Justice Department.
"It's more important now than ever before to make sure that taxpayer dollars are not wasted on higher prices," GSA Inspector General Brian Miller said in a statement. "We will not let contractors victimize the taxpayers by hiding their best prices."
Oracle denies any wrongdoing, company spokeswoman Deborah Hellinger said in an email.
"The company has always had strong controls in place to insure that the government agencies who purchased from the GSA schedule received fair pricing," she said.
Given the amount of time since the contract was awarded, many witnesses are no longer available or do not clearly recall the events, Hellinger said. Oracle settled to "avoid the distraction and high cost of litigation," she said.