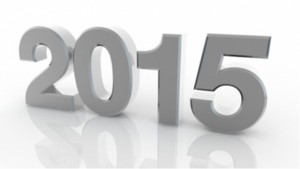 It's a fun time of year to take stock of all that the industry achieved in the past year, and to anticipate the interesting trends coming in 2015.
2014-The Year 20 nm Hit It Big
As I discussed in this column a year ago, some initial 20-nm integrated-circuit (IC) designs went into production in 2013, but big growth wasn't expected until 2014. That growth has certainly come to pass, with a big jump in foundry revenue at 20 nm in the second half of 2014. For the foundry leaders, 20 nm is now a solid ~10% of their total revenue, which represents a 10X increase year-over-year (YoY) in revenue. Not bad, eh? Why such a proliferation of 20-nm designs, you might ask? The simple answer is the plethora of advanced mobile devices we can't live without these days—the iPhone 6/6+ being the most visible example. A number of 20-nm chips reside in the iPhone 6/6+, and sales have been brisk.