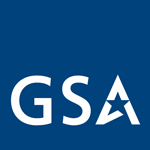 The FAR Council issued an interim rule Nov. 2 establishing a set aside option for orders placed under GSA Schedules and other IDIQs. In the past, the FAR Guidance on ordering from small businesses under GSA Schedule ordering procedures was simply that agencies may consider socio-economic status when identifying contractors for consideration or competition for award. They could also credit for their small business goals. GSA would from time to time set aside some Special Item Numbers for small businesses, too.
The new changes make clear that contracting officers can set aside task or delivery orders or Blanket Purchase Agreements (BPAs) for small businesses under the GSA Multiple Award Schedules or on blanket purchase agreements, and on any other multiple-award contracts.The revisions add a new section in the FAR. It authorizes agencies to set aside one or more contracts for small business on a multiple-award contract, including any of the socio-economic programs, such as the service-disabled, veteran-owned small business program.
Although the revisions cover more than just GSA Schedules, the changes may have a larger impact on the GSA Schedules ordering procedures. Specifically, FAR 8.405-5 has now been modified to state that ordering activities may, at their discretion:
(i) Set aside orders for any of the small business concerns identified in 19.000(a)(3); and
(ii) Set aside BPAs for any of the small business concerns identified in 19.000(a)(3).
As before, orders placed against schedule contracts may be credited toward the ordering activity's small business goals. For purposes of reporting an order placed with a small business schedule contractor, an ordering agency may only take credit if the awardee meets a size standard that corresponds to the work performed. Ordering activities should rely on the small business representations made by schedule contractors at the contract level.
The FAR also directs that ordering activities may consider socio-economic status when identifying contractor(s) for consideration or competition for award of an order or BPA. At a minimum, ordering activities should consider, if available, at least one small business, veteran-owned small business, service disabled veteran-owned small business, HUBZone small business, women-owned small business, or small disadvantaged business schedule contractor(s). GSA Advantage! and Schedules e-Library at http://www.gsa.gov/fss contain information on the small business representations of Schedule contractors.
Contracting Officers now have an easier way to reach their small business goals. Although the revised FAR 8.405-5 specifically states that the preference programs of FAR Part 19 are not mandatory, contracting officers could look to the guidance in FAR Part 19.502 and use the "rule of two" found in 19.502-2 or look to the simplified acquisition total set aside rules found in FAR 13.003.
Only time will tell if the new rules result in larger share of orders being placed with small businesses. There are many questions regarding implementation of these new rules, particularly around the status of large businesses in teaming agreements with small businesses and the non-manufacturer rule implementation. The effective date of the new rule is November 2, 2011. Public comments on the interim rule are due by January 3, 2012.
Things to Do Now:
If you are a small business make sure your agencies are aware of the new rule and your company's status.
Subscribe to GovContracts to receive notices of opportunities (http://search.govcontractsmagazine.com/contracts/fbosearch.cfm)
Ensure all who wish to purchase under the GSA Schedule contract are eligible to do so.
To expand the government's ability to access your products you can get your items on a GSA Schedule contract.
Locate partners now such as Technical Communities who aresmall businesses.
Make sure they have full access to the products or services that are in demand for those government markets.